Magical things happen when inspired people work toward a common goal.
Align your teams to business goals
North helps Leaders set and then align people to business goals. It connects their work with business outcomes. Read why we're building North
Set measurable goals and communicate progress
Set team goals and measure progress. Reporting on progress and calling out blockers helps teams and managers achieve goals.
Prioritise initiatives to have an impact
Discover projects that have the highest impact on your goals. North helps connect teams' work to business outcomes.
---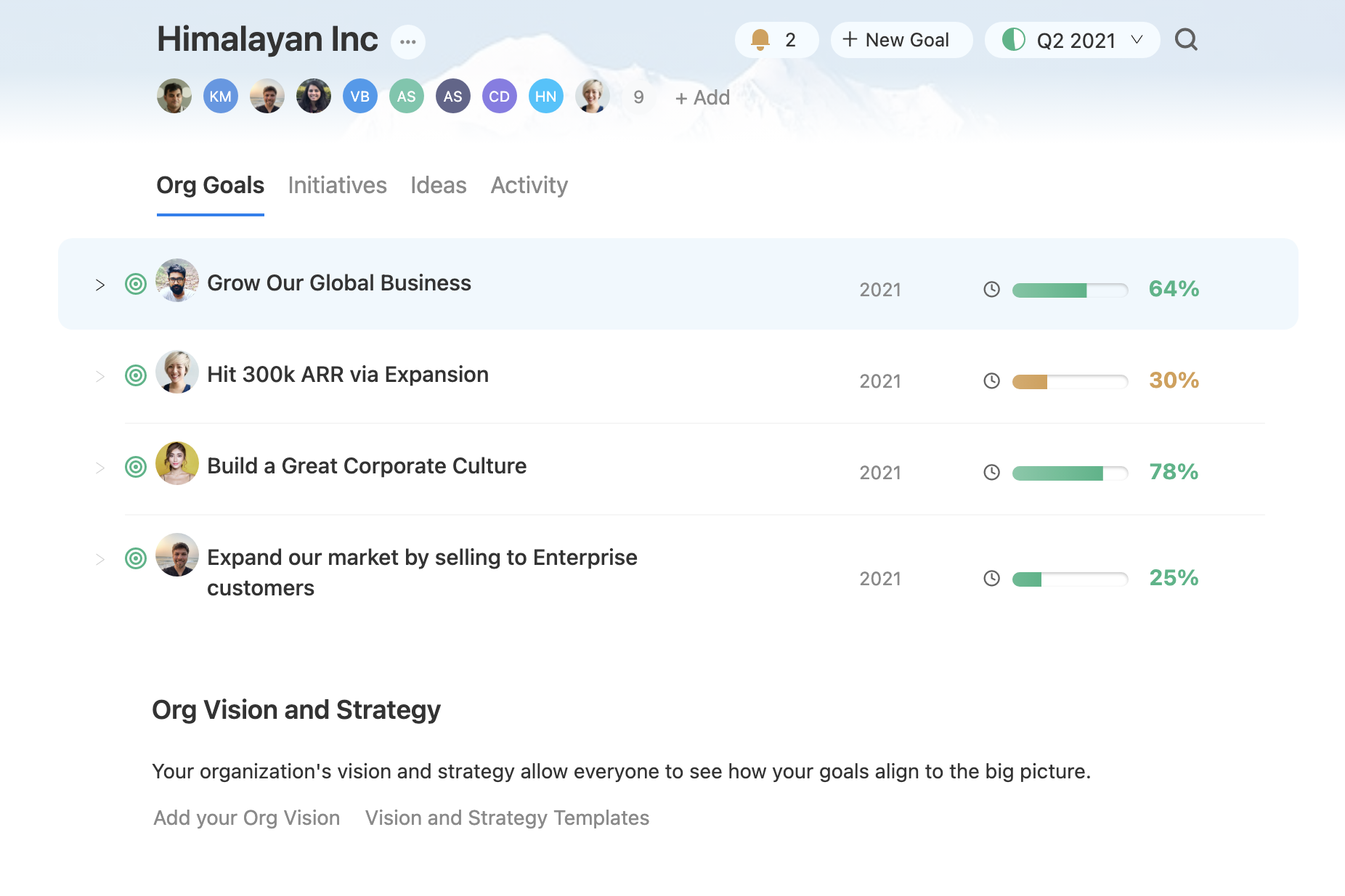 What is North?
North is a company-wide goal-setting system designed for organisations to improve alignment and be outcome-focused. North is based on the OKR framework used by companies like Google. If you're getting started with OKRs – check out hand-picked OKR Resources.
How does North help?
In many organisations goal and strategy is communicated via PowerPoint, once a year and then forgotten. North fills the gap between PowerPoint and Jira (or asana), puts goals front and center – so even when teams start executing, they know the final goal. Here's why we're building north
Founders and CEOs
North gives you a platform to manage all your company goals, it allows you to create alignment with your teams and let them know what the organisation wants to achieve.
Managers and Teams
North gives meaning to your work. It connects all the dots and helps you see what impact your work has on your organisation's goals, and the overall mission.
---
Hear from founders on North
"North has been really helpful in getting alignment within and across teams. Especially being remote, we can't imagine life without North anymore."
— Co-Founder
—
"I am a firm believer in OKRs – North is now my go-to app to track everything, right form Goals, key results, and Initiatives. North has brought tremendous clarity to the team. I high recommend OKRs and North to all CEOs.
— CEO
—
"Radix is a very numbers-driven company. North has helped reinforce in getting visibility to our annual business targets. Our teams find it very useful to know how things are pacing and always keep important milestones front and center."
— CEO


North is currently invite-only
---
Our take on Product
On Product discovery
Communicating well
Metrics for Product teams
Telling stories with data
Data visualisation

---
🏔