North is a simple way to manage OKRs, Strategy and Initiatives.
---

---
Go from output to outcome
North helps teams go from endless to-do lists to metric-moving initiatives that deliver business outcomes. See how it works →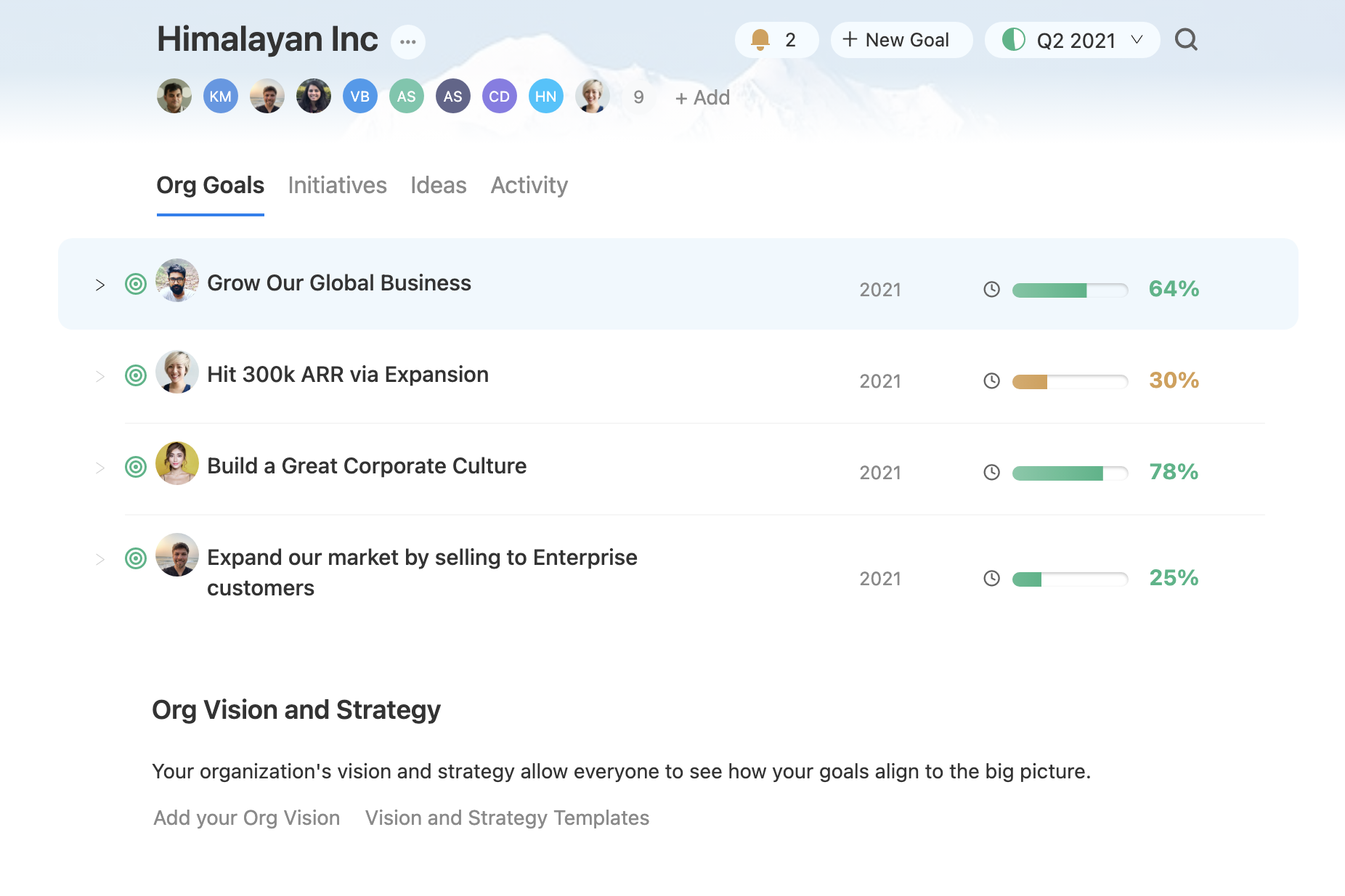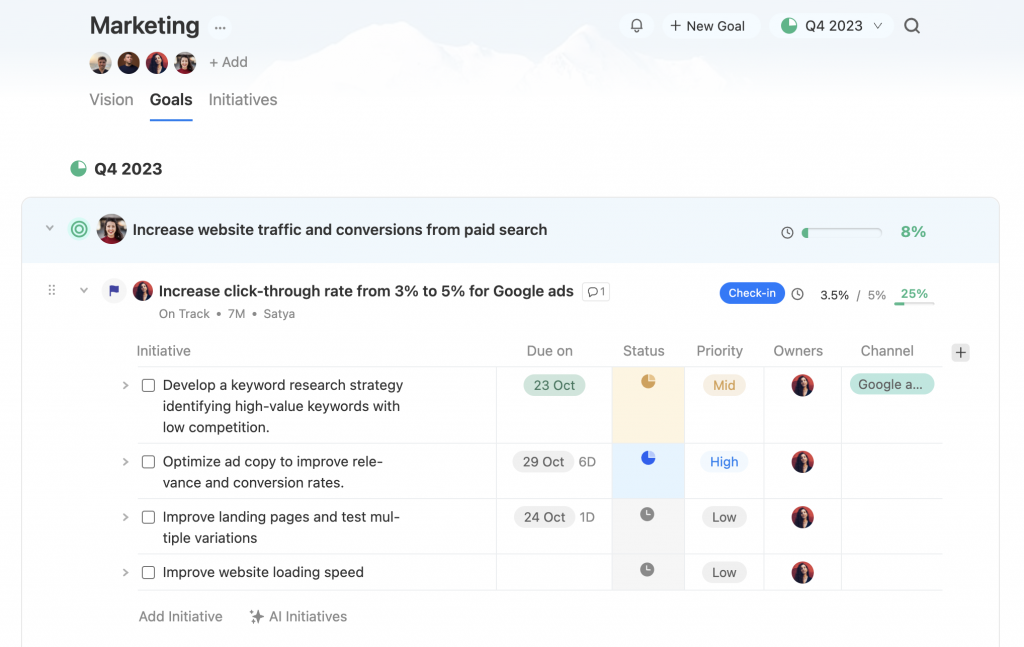 ---
Set target metrics
Teams measure progress towards goals
so they know if they are headed in the right direction
Plan work to move metrics
Teams prioritize projects that have the highest impact on key metrics and move the needle.
---
Hear from leaders using North
"I regularly coach companies on how to make and use OKRs, and have struggled with Google Sheets. There are other OKR platforms out there, but I've found this one to be lightweight (yet has carefully-nested depth that allows companies to grow into more sophisticated features), fast-to-onboard, lots of techniques to operationalize usage, and it's cost-effective. (I have no affiliation with the company, other than putting all the companies I advise onto the platform)"

Jay Batson – Founder/CEO, Board member, CEO coach, Angel investor.
—
"North has been really helpful in getting alignment within and across teams. Especially being remote, we can't imagine life without North anymore."

Ramki Gaddipati CTO and Co-Founder, Zeta
—
"I am a firm believer in OKRs – North is now my go-to app to track everything, right form Goals, key results, and Initiatives. North has brought tremendous clarity to the team. I highly recommend OKRs and North to all CEOs.

Bhavin Turakhia CEO, and Co-Founder, Zeta
—
"Radix is a very numbers-driven company. North has helped reinforce getting visibility to our annual business targets. Our teams find it useful to know how things are pacing and always keep important milestones front and center."

Sandeep Ramchandani, CEO, Radix
---
North is a single app for Strategy, OKRs, and Initiatives
North is built for data-driven companies that want to make an impact.
Companies of all sizes use North for strategy, goals and Initiatives.

---
Our take on Product
OKRs for AARRR Metrics
On Product discovery
Communicating well
Metrics for Product teams
Telling stories with data
Data visualisation

🏔