How we used Google Docs, Sheets and Sites to Run our OKR process for 2 years before using a tool. We highly recommend this approach before trying any other OKR tool.
Pick a team to try OKRs
We started small, As a part of our Growth team, we wanted to improve our onboarding experience and decide to make it measurable. We decided only to adopt OKRs in this team so that we don't have to convince the entire company to use OKRs. we were committed to measuring our outcomes and not just running projects and sprints
Use Google Sheets to track OKRs
We set up a simple google sheet based on this template to track and measure our KRs.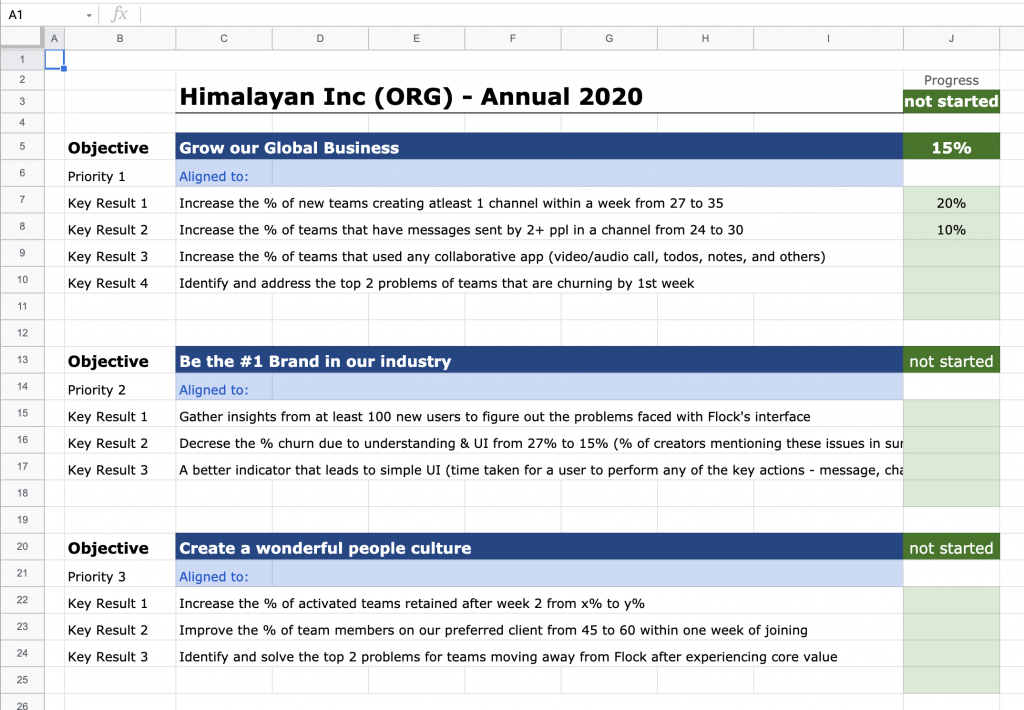 Use Google Docs to post weekly updates
The entire growth team met once a week to review our Dashboards update our KRs and discuss our progress. we used this template to run the weekly meeting We then used google docs to document our learning from past initiatives and experiments. that way the entire company can see what we were doing and how things were moving forward
Use Google Sites Put it all together
We then used google sites to embed all these documents on a single page so they are discoverable and visible to the entire company
---
North is a single app for Strategy, OKRs, and Initiatives
North is built for data-driven companies that want to make an impact.
Companies of all sizes use North for strategy, goals and Initiatives.

---
Our take on Product
OKRs for AARRR Metrics
On Product discovery
Communicating well
Metrics for Product teams
Telling stories with data
Data visualisation

---
🏔